When Life Seems Impossible, What Do You Do?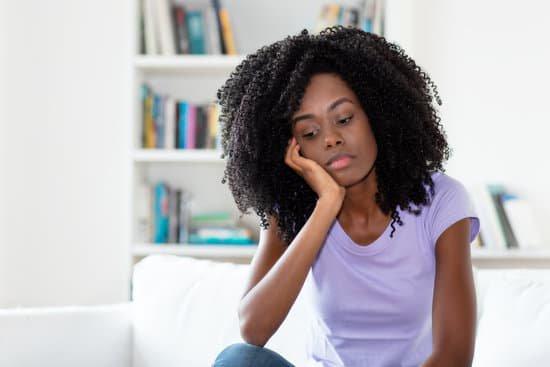 0 out of 5 stars (based on 0 reviews)
Challenges are a part of human existence and cannot be over emphasized. A new born child has neither worries nor fears on the future. However, as a child grows up, especially from the secondary school level, where he/she begins to develop aspirations and desires, challenges of life start becoming a barrier. This is because at every point in life,  you are on  quest for success along with your peers.
You may have gotten to the cross roads of your life where you feel like giving up and you begin to ask yourself does God truly exist?  "If He does, why would He allow such predicament upon me?" You ask. Why and why keeps ringing in your mind with frustrated look like you're already giving up. To every circumstance of our life today, we are not the only one passing through such experience. Others may be experiencing similar issues in different ways, seasons and time just like you are doing. One's challenge could be finance, others could include health issues, barrenness, marital delay, death of a loved one, near success syndrome (promise and fail), academic failure and much more. Do not be dismayed in all of these for surely, there's an end and to everything there comes a season under heaven.
Ecclesiastes 3 explains better that to everything there is a season.
1 To every thing there is a season, and a time to every purpose under the heaven:
2 A time to be born, and a time to die; a time to plant, and a time to pluck up that which is planted;
3 A time to kill, and a time to heal; a time to break down, and a time to build up;
4 A time to weep, and a time to laugh; a time to mourn, and a time to dance;
5 A time to cast away stones, and a time to gather stones together; a time to embrace, and a time to refrain from embracing;
6 A time to get, and a time to lose; a time to keep, and a time to cast away;
7 A time to rend, and a time to sew; a time to keep silence, and a time to speak;
8 A time to love, and a time to hate; a time of war, and a time of peace.
We must always remember what God has done for us in the past, needless of what we can't see happening. God is truly fighting battles we do not know or see. Above all the good things of life, being alive is the greatest gift of them all, with new hope and aspirations, believing things will turn out right for us and they will surely be if only we keep looking unto our creator the author and finisher of our faith, Heb 12:2.
Over and over again the word of God keeps encouraging us not to be dismayed in moments of total despondency. In the Bible, God told His children,
"Fear thou not, for I am with thee; be not dismayed: for I am thy God."
– Isaiah 41:10 (K.J.V.)
We can find this text to be true even till this day as to why we need not be dismayed no matter what tidal waves of difficulty comes rolling our way.
Sometimes we must be hurt in order to grow; we fail in order to know
We lose in order to gain; lessons of life are learned well only through pain.
Sometimes our vision clears only after our eyes are washed with tears.
We're sick only so we can rest and think better on the things more important than work or fun.
Sometimes we have to suffer lack, so we can appreciate God's provisions.
So take heart, do not be dismayed or frustrated, If you don't understand today, instead of grumbling, ask God what He is saying concerning your situation, because most times He is putting you through a test, other times He wants you to retrace your steps back to him, by trusting and believing him to bring all His promises to fulfillment in your life.
Every delay is a blessing in disguise, and do not forget the devil only goes to where great treasure lies just like  in the case of the biblical Job but finally he conquered.  If God could do it for Sarah, Hannah, Joseph, Peter, John and many more in the bible, then He can do it for you. Matt 24:35 says,
"Heaven and earth will pass away but my words will by no means pass away. Whatever be the promises of god upon you, wait for the appointed time, though it may tarry it must surely come to pass."
Remember every good gift comes with a price; even Jesus paid the price of death to redeem humanity from the bondage of captivity.
As a believer of the gospel, you are supposed to be a role model to others who might be going through the same situation, if someone comes to you in need of  help and you are drowning in your own self-pity, how are you going to able to help them? How can you be a light to others if you are in the dumps?
Remember, the word of God is a weapon of war and a source of encouragement, knowing that His words will surely come to pass in due time and season. This should help you remember that there are other people counting on you to be strong in the faith.
So, be not dismayed, no matter what comes your way, because there is always some light at the end of the tunnel.
343 views so far
About Author
Mo is a nice person with an impeccable personality, open to ideas as she strives to be knowledgeable about everything. No man is an island in my world of exploits where there are no limitations!
Trending Posts by Members
---
Connect with post author, Staffwriter Mo