The Fallacies About Education As Key To Success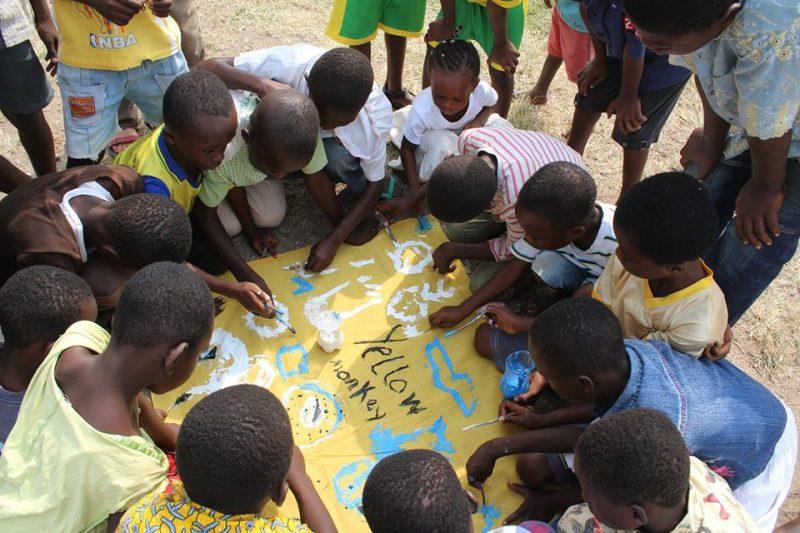 0 out of 5 stars (based on 0 reviews)
Education is the key to success as we are told, but people ask:
"If education is the key, why am I jobless?"
"If education is the key, why is life experience practically different from what we were taught?"
"If education is the key why are the unschooled more successful than the educated?"
These and many more are some of the questions one would hear people ask whenever education is said to be the key to success. But is this true?
To find the truth, first we must know what education is.
Education is the process of facilitating learning or the acquisition of knowledge, skills, values, beliefs and habit. Education can take place in a formal or informal setting and any experience that has a reformation effect on the way one reasons, feels or how one acts may be considered educational.
Education is simply the acquisition of knowledge and the application of same towards optimizing success. It is not just about attending school but acquiring the right skills and knowledge in any area of interest which could be driven through one's purpose, talent, vocation, profession, and so on.
A good background on formal education, especially from kindergarten level through primary to secondary school level, is very essential because it's the basic bedrock on which further or advanced education is built. It forms the solid background where we are taught how to Spell, Read, Write and effectively communicate with others.
But let's get this clear. I am not talking about "Formal education" as the kind of education that has become a full-fledged business, where tuition fees are often higher than one's income, the education that forces us into acquiring "Book" knowledge but which unfortunately doesn't teach us about "Life" and how to be a better person.
Every child has a passion for what he/she aspires to become of which most of this aspiration is on skill acquisitions, but parents often choose to turn down such interests because they  may not be deemed as  professional disciplines, the sort that are being taught in schools.
Education isn't a bad thing; it only depends on what one actually thinks about it, if what comes to mind are images of thick large books with incomprehensible write-ups, difficult to understand terms and endless exams, then education should be seen from a different perspective where  one can choose what to learn. For instance, if one loves music, then learning how to play instruments would be fun. Again, for anyone who loves drawing, then learning how to improve in the arts would be wonderful. This is still a form of education.
It appears a good number of people hate education but in reality, no one can truly hate education even if all you do is play video games or watch cartoons all day, you're learning something. It's still education because your mind is busy taking in information at different levels of the activity or game and sometimes, the skills learnt become applicable in real life scenarios. You can't hate education in the actual sense rather you'll find education to have a positive impact once you start educating yourself on what you love doing.
The real problem lies in the educational system. The way students are taught about stuffs like they are  meant to be a chore, a hard one at that, where exams are set up to test you in ways that make it look like your memory (mental) power is the only thing that matters. In-spite of these harsh settings, you can't hate education itself though. It's not useless. Not in the actual sense.
Millions of graduates leave higher institution every year having studied same discipline just like a majority of past  graduates did, yet find no jobs and with just a few opportunities out there. Meanwhile, there are several skill related jobs out there with little or no competition. It becomes imperative to discover one's talents that would yield great fortunes if little work is done to create a startup as well as ways on how to start a business with little or no capital, I outlined some smart business tips in a previous article on this blog as well as other useful tips.
If only we could look beyond going to school for the sake earning certificates but identifying our strength and develop on how we can be a better person needless of formal education. Knowledge is not only found in schools, but in any area of human endeavor where knowledge is being exchanged.
Some of  the most successful footballers we have around today discovered their passion early enough and were encouraged to get schooled in that field as young persons, which made it easier to improve in that profession  as great footballers.
Most expatriates in Nigeria could hardly speak English properly as some may not have gone within the walls of a higher institution, and may have only been trained at some skill acquisition centers, where they may have been were tested and certified for the job as technical personnel.
Set goals and objectives become more realistic when one is able to identify one's true purpose and passion early enough in life. I would say only about 35% of what you learn in college is actually relevant to doing the job you will be hired to do.
But honestly, do you consider education being stated as key to success a fallacy?
Please, leave your comments below.
200 views so far
About Author
Mo is a nice person with an impeccable personality, open to ideas as she strives to be knowledgeable about everything. No man is an island in my world of exploits where there are no limitations!
Trending Posts by Members
---
Connect with post author, Staffwriter Mo