Nigerian Culture And The Beauty Of Her Local Dishes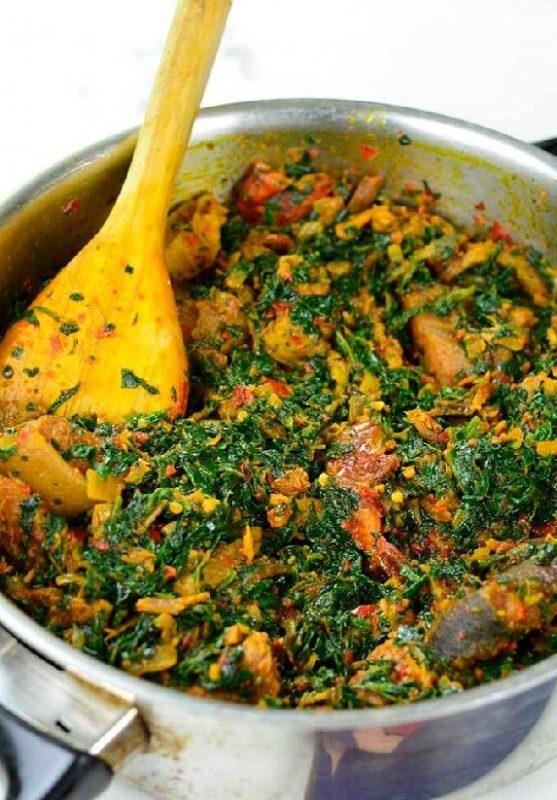 0 out of 5 stars (based on 0 reviews)
Cultural cuisine is considered to be an ethnic food, or a specific set of traditional cooking practice regarded to be part of the culture of a people. Beyond the preparation of the food, the taste is always amazing in a native way and with uniqueness that can only be cooked by an indigene of that tribe.
Nigerian food culture differs from one  tribe to another, and these cuisines involve food preparation in particular styles. Traditional dishes are passed down from generation to generation.
There are over 300 tribes in Nigeria, among which the major three tribes are Yoruba, Igbo and Hausa. These three, form  the major languages which are the foundation upon which other tribes are connected indirectly, by migration of fore-fathers or splitting of two states. These are some of the reasons most tribe share the same cultural cuisine.
Even though cultural cuisine like Edi-ka-ikong has been adopted by other tribes, it is known to be owned by the Efik people and it's environ. The same way attire portrays where a person comes from, so is cultural cuisine especially during special events and festivals such as: traditional marriage, carnivals, burial, festivals and other forms of cultural gathering.
For example during the traditional marriage of an Akwa-Ibomite, the displayed traditional food enables guests to have a taste of what their local food is like. A wide array of all their delicacies will be displayed for the in-laws to see and have a taste, thereby showcasing their true culture through the dishes.
Some of our cultural food have been abused by the use of certain cooking utensils meant to aid speedy preparation, and that has resulted in the gradually loss of the cultural precept of preparing some of these locally made dishes.
Before the production of processed food like Semovita, processed spices (Maggi, Curry, Thyme, etc), Tin Tomatoes, Sam-vita (packaged Garri), Plantain flour, Poundo yam and lots more; traditional ingredients and local utensils were the order of the day in preparing dishes, and that made the taste different, unique, healthier and better. It is observed that food prepared by fire-wood are more delicious than those of gas/stove cooking.
The Igbos are known for homemade Akpu (Fufu), Nsala (white soup), Onugbo (Bitter leaf soup), Ofede (Cocoyam soup) and lots more.
The Yorubas' delicacies include: Ewedu, Amala, Gbegiri, White Okra and stew, Ofada Rice and many others.
Hausas' delicacies include: Tuwon Masara, Tuwon Shinkafa, Kulikuli, Kilishi, Fura da nono, Masa, Danwake, Kunu and many others.
These are some of the cultural cuisines of the three major tribes in Nigeria. Even without being told, one would be able to differentiate the tribe these different food belong to. We should go back to the days where we used traditional cooking ingredients to spice up meals, unlike these days off packaged spicing. We should encourage the use of such local spices as Dawadawa, Uziza, Efinrin (Saint Leaves), Uda, Ogiri, Curry leaves and Iru (Locust Beans), to mention a few.
We should not rely on modern trends in cooking only. There could be plenty of fun, better taste and cultural values in the occasional use of the grinding stone, pestle and mortar, earthen cooking pot, Bamboo cups, etc.
Some of the local kitchen utensils that are used during our meal preparation should be gotten along with the contemporary ones to keep true cultural values of our people.
193 views so far
About Author
Mo is a nice person with an impeccable personality, open to ideas as she strives to be knowledgeable about everything. No man is an island in my world of exploits where there are no limitations!
Trending Posts by Members
---
Connect with post author, Staffwriter Mo