How to Prepare Egusi Soup in a Cheap Way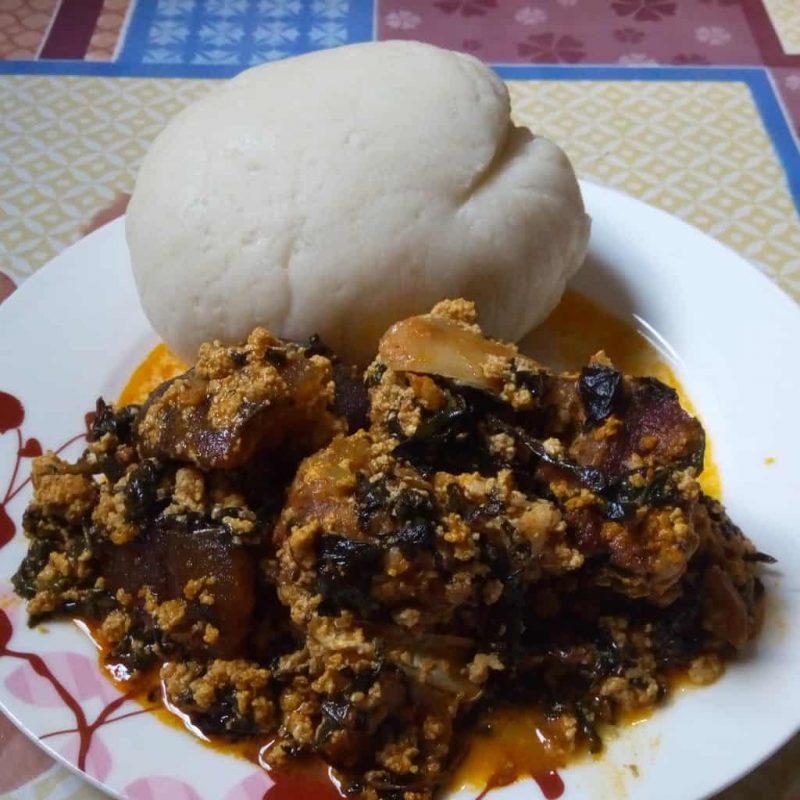 0 out of 5 stars (based on 0 reviews)
How to make Egusi soup in a cheap way.
Egusi soup is one of many foods eaten by the people in both southern and eastern parts of Nigeria.
When you visit states such as Edo, Ogun, Ondo, Oyo, and cities like Calabar and Port-Harcourt which are highly hospitable, you may be treated to a dish of delicious Egusi soup with Pounded Yam or Fufu.
Egusi soup is made from dried Melon seeds which are grinded on machine, blender or grinding stone. It could look like a small meal but it sure has all classes of food present in it.
You can cook with different kinds of vegetables ranging from Pumpkin leaf (Ugwu) to Oziza leaf, or Water-leaf and Bitter-leaf.
It is made in a variety of ways depending on the pocket, budget-wise.
EGUSI – Quick Recipe:
First you should get the following  ingredients:
1. Blended Egusi with Crayfish
2. Grinded pepper (Ata Gugu)
3. Sliced Onions
4. Meat
5. Palm oil
6. Washed bitter-leaf
7. Pumpkin leaf (Ugwu) or Oziza leaf or Water-leaf.
8. Fish
This is the cheapest way of making it.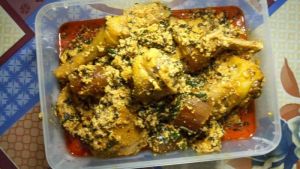 Mix the blended Melon with warm water and stir, put the pot to use on fire filled with Palm oil and let it get very hot.
Pour the onions into the pot, allow it to fry and stir. After a while, pour the mixed Melon in it and stir until it is fried.
Pour a glass of water into it and stir, allow It to boil for 5-10 minutes.
Add the grinded pepper, Maggi and salt into the soup and also the meat then let it boil .
Afterwards, add the fish and the vegetables allowing it to boil and cook for about 3 minutes .
Stir the soup but try avoid the fish from breaking then add onions.
Now our Egusi soup is ready.
Enjoy with hot Semo (Semovita) or pounded yam!
389 views so far
About Author
Trending Posts by Members
---
Connect with post author, Motunrayo Adeneye