Watch Video: How EIBIM Starts the Gen when your Inverter Battery gets low | For ATS / Automatic Changeover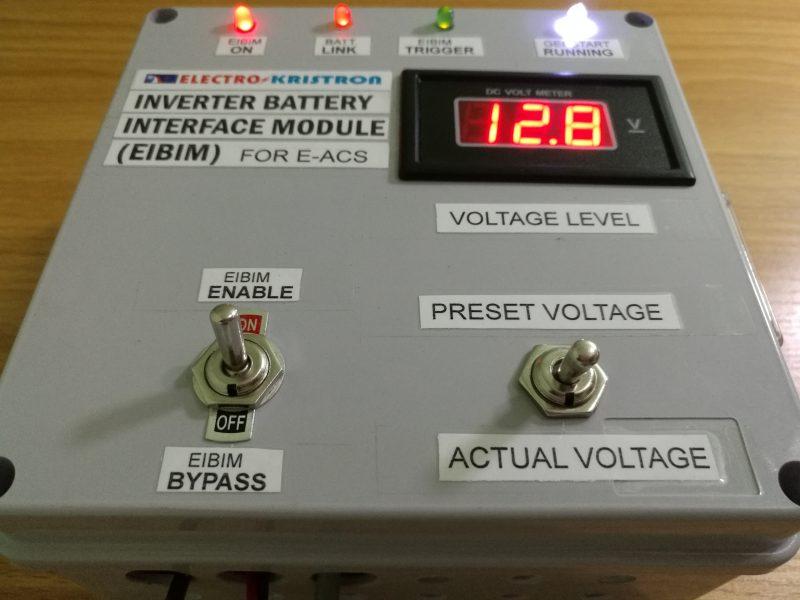 0 out of 5 stars (based on 0 reviews)
Electrokristron Inverter Battery Interface Module (EIBIM) is a communication module or an interface between your Inverter battery bank and an Automatic Changeover Switch (ACS) or Automatic Transfer Switch (ATS). It automatically starts the Gen when Inverter battery voltage gets low.
See how it works in the video.
It conditions the ATS or Automatic Changeover to place on hold (Pause) the Gen Auto-Start signal which is supposed to automatically start your generator on Mains power outage.
Additionally, it continuously monitors your Inverter batteries' voltage level as your Inverter runs in backup mode, while momentarily preventing your Gen from running, thereby saving you fuel costs. It however sends the Gen Auto-Start command when the voltage level of your Inverter batteries become low or drop to a predetermined threshold level set by you.
More info here: EIBIM product page.
122 views so far
About Author

Power Automation | Controls | Switches

We are into power management and automation solutions.
Get the best deals from us.
Call now.
Trending Posts by Members
---
Connect with post author, Electrokristron Power Systems