Foldable smartphone with Infinity Flex display unveiled by Samsung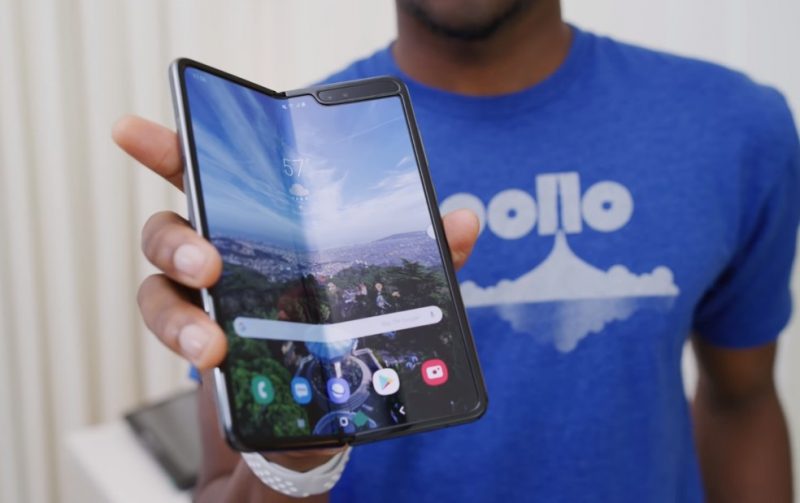 0 out of 5 stars (based on 0 reviews)
Finally, the future we've all been waiting for has arrived—the first Android smartphone with a foldable display (from a major Android OEM) has finally been unveiled. Samsung has showed off their first smartphone with a fully-foldable OLED panel.

Although the device wasn't shown off in great detail Read more details below.
, Samsung did share details about the display itself and some of the software on it. Samsung is calling the foldable phone's display technology "Infinity Flex." According to Samsung, they managed to create an AMOLED display that's thin, can be folded "hundreds of thousands of times," and is ready for mass production in the coming months.
When folded, the device shows you content via the 4.6-inch Super AMOLED "cover display." When unfolded, the device shows you content via the single 7.3-inch Super AMOLED "main display."

With the added screen real estate afforded by the Infinity Flex display, Samsung allows you to run up to 3 applications simultaneously with a feature called "Multi-Active Window."
Samsung recognizes that this new form factor will take time for developers to accommodate. That's why they're opening up an emulator SDK that will help you test your apps. They will also provide clear guidelines on how to develop for foldable smartphones.
400 views so far
About Author

Power Automation | Controls | Switches

We are into power management and automation solutions.
Get the best deals from us.
Call now.
Trending Posts by Members
---
Connect with post author, Electrokristron Power Systems