Fashion Victim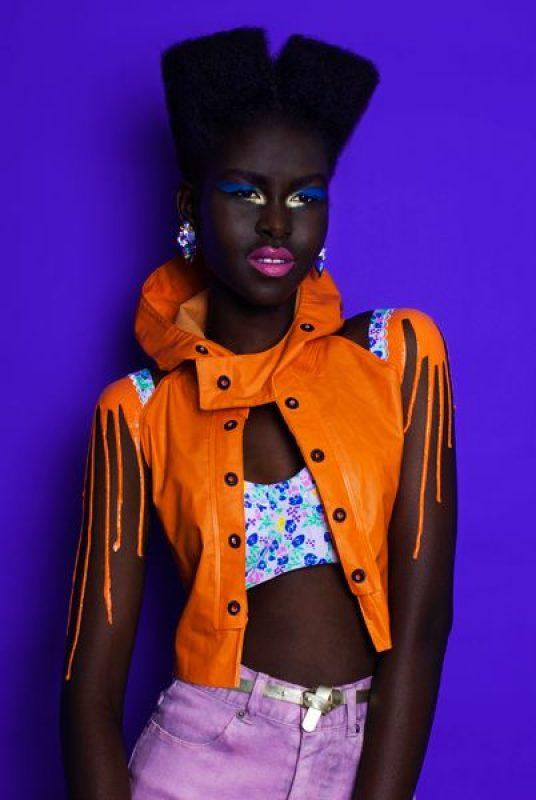 0 out of 5 stars (based on 0 reviews)
What is fashion: Fashion is about the things we wear that brings out our uniqueness and beauty in clothes, shoes, jewelries, perfumes, cosmetics and accessories, you name it. Although greater attention is given to sartorial fashion probably because clothing has an intimate relation with our physical body.
Fashion victim: This is when someone misapplies or wears fashionable clothes or accessories in ways that make him or her look unattractive or silly. A lot of fashion victims do not know what is appropriate for a particular event which includes: wedding party, birthday, corporate meetings, relationship date, religious gathering and so on.
Other forms of fashion victim are: sagging, outrageous color combinations, ladies showing off G-string pant and young men barbing crazy hair styles that makes them look like criminal suspects.
Fashion is dynamic from different cultures and religion. It is also a style or uniqueness of wearing clothes or accessories in an elegant way that makes one look stunning and appealing, according to the modern trends as a way of combining simple wears into a great sense of attraction.
Often times when people stare at someone, it's not a sign of admiration but an awkward sense of judgment looking at that person's odd looking appearance in makeup, shoes or bag, which do not compliment their dressing which is the main interest in fashion. Most people  are color blind as regards color combination, and there is this other category of people who mindlessly follow the dictates of fashion trends even when it doesn't look good on them, they'll wear it anyhow.
Fashion ranges from different areas as regards gender, nationality, culture, societal status, wealth, to mention a few.
In professions like Medicine, Engineering, Banking, Law and so on, there is a fashion sense that shows what the dress code signifies even without being told. Fashion sense cuts across several professions but one becomes a victim of fashion when a Doctor for instance, decides to dress like an Engineer as that could affect his career in the medical world professionally.
In a Nation like Nigeria with cultural diversities, Yoruba attire such as Agbada for men, Buba and Gele for ladies, is different from the Igbo's Isiagu for men, blouse and double wrapper for ladies as Hausa ladies wear Abaya dress. These traditional attires indicate their respective tribes to foreigners that these are African attires particularly from Nigeria. Somebody wearing Gele on  corporate suit for instance, becomes a fashion victim
Societal status has classes of fashionable items in various categories depending on what one can afford. A top celebrity may choose to buy a more classy fashion item compared to a lower class earner, because their incomes aren't the same as their preferences to the things that they can afford. Some top earners however become fashion victim not because they cannot afford qualitative fashionable items but because they themselves actually lack a good sense of fashion.
With what has being outlined above, one can tell that fashion is dynamic and can be abused by lack of fashion sense on what is appropriate for an event or occasion.
Sagging is a another method where most youths and teenagers wear jean trousers below the waist or below the butt cheek, by significantly revealing much of the underwear. Sagging is predominantly a male fashion generally described as sagging.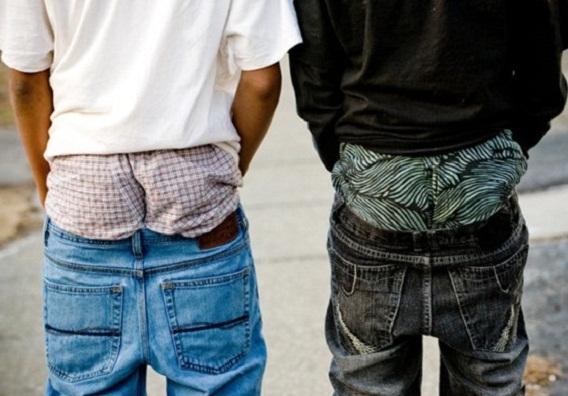 Report has it that sagging pants began in the prison system, as belts are not allowed to be worn due to the fact that they can be used as weapons or as a means to suicide. This made their trouser sag as it couldn't stay on their waist without the supportive aid of a belt. Hip-hop artists adopted this look (because you're not cool, if you don't sag) and it quickly became popular among the younger generation.
Imagine wearing a bikini top to  church on a Sunday service, it doesn't suit a place like that.
As another example; I once had a neighbor that wore leggings on a sleeveless top to visit her supposed in-laws for the first time. That brought instant disapproval as it is said that, "You are addressed the way you are dressed". The first impression which was her fashion sense had a negative impression on them, saying that she isn't a good wife material and assumed her to be a club girl. Although this could actually be untrue but her dress sense reflected on the negative and gave a bad image to her supposed in-laws.
Have you imagined wearing blouse and double wrapper for an interview in a bank? Such a move makes you become a fashion victim because that environment does not require such attire.
There have been a lot of debates that fashion is destroying children as they are often inclined towards bad trending fashion ideas.
These days' children are becoming more fashion victims, as fashion industry has come up with a lot of trending styles for children and this has made them trivialized their studies, by taking up fashion as a way of competing with their friends using their mother's lipstick and trying to copy outfits they see on the media.
Media has also played a significant role by reaching out to the target audience in giving update on fashion styles as children have chosen the trend extremely quick. Most parents even allow their girls to bleach or use blonde color on their hair without knowing the harmful side effects.
For a church like "Deeper Life" and its likes, they have a peculiar dress sense that must be adopted by members which should not be altered by anyone as that is part of their  doctrine, so anyone who defaults by wearing something contrary becomes a fashion victim in their midst.
I strongly encourage everyone to look out to these few points of mine and see how becoming a fashion victim can be effectively minimized in knowing what is appropriate to wear in relation to the occasion, in combining the right colors in  simple and unique ways irrespective of the quality, as looking good is a good business.
186 views so far
About Author
Mo is a nice person with an impeccable personality, open to ideas as she strives to be knowledgeable about everything. No man is an island in my world of exploits where there are no limitations!
Trending Posts by Members
---
Connect with post author, Staffwriter Mo